---







FOLLOW US ONLINE VIA:



Spivey Farms is a proud member of the Florida Strawberry Growers Association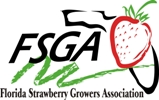 UPDATE: Heavy rain has devastated the u-pick field. We have committed to open on Sunday, April 3 from 9:00 am - 4:30 pm and we honor that commitment. However, this is not going to be easy picking. The rain has damaged most of the fruit in the field. It will be a difficult hunt to find good fruit. We want to be transparent before you decide to come over.

We are opening up a u-pick field for Sunday, April 3, 2022, Here are the basics:

- $1.00 per quart (cash only)

- We provide the quart cups to pick in the fields, but you need to bring containers to take your strawberries home in. We have no containers to offer this season as we used them all up in our commercial season. We will have bags available to use if necessary.

- Variety - Florida Sensation

- 9:00 am - 4:30 pm Sunday, April 3, 2022 (last car enters 30 minutes prior to closing)

- See all rules and regulations at Spivey Farms U-Pick Page

Sincerely,
Spivey Farms




U-pick strawberries: March
Peas (Blackeyes, Conks): June/July
- NOTE: We only allow u-pick for strawberries at the farm. All other commodities (peas) are harvested by us and sold to the general public.

- All dates subject to change without notice.



We have discontinued our mailing list to advise you when crops are available for purchase or u-pick. Please visit our Facebook page and like it to receive the latest information about the farm.

Spivey Farms Facebook Page



---
Copyright © 2010, Spivey Farms
Contact the Webmaster