---







FOLLOW US ONLINE VIA:



Spivey Farms is a proud member of the Florida Strawberry Growers Association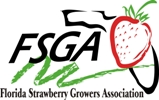 The 2019 strawberry u-pick season will be open:

Thursday, March 21 from 8:00 am - 5:00 pm
Friday, March 22 from 8:00 am - 5:00 pm
Saturday, March 23 from 8:00 am - 5:00 pm
Sunday, March 24 from 9:00 am - 4:00 pm

March 24th will be the last day of the u-pick strawberry season.

Last car enters the farm 30 minutes prior to closing. Heavy rains have hurt the u-pick fields badly and you will have to hunt for your fruit.

Thank you,
Spivey Farms




U-pick strawberries: March
Peas (Blackeyes, Conks): July
- NOTE: We only allow u-pick for strawberries at the farm. All other commodities (peas) are harvested by us and sold to the general public.

- All dates subject to change without notice.



We have discontinued our mailing list to advise you when crops are available for purchase or u-pick. Please visit our Facebook page and like it to receive the latest information about the farm.

Spivey Farms Facebook Page



---
Copyright © 2010, Spivey Farms
Contact the Webmaster